3 Secrets to a Perfect Dog Bed
Let me ask you a few questions. Where does your dog sleep? On your couch? In your bed? On the ground? I'm not saying that these are terrible options, but they may not be the best dog beds alternatives.
We're not the only ones who need quality sleep; dogs also require a soft, warm, and comfortable bed that would allow them to have a proper rest. Not sure if you're aware that dogs' sleep cycle is similar to humans - they go through the same stages of sleep, experience NREM (non-rapid eye movement) and REM stage (dreaming).
The only significant difference is that the dog's sleeping cycle is longer than ours. While people usually go through five sleep cycles per night, dogs can go through up to 20!
Maybe for our Sonny (The DogsLanding Official Dog) is even longer, he sleeps every second of his life, probably thanks to the Calming Bed.

Jokes aside if you want your dog to wake up rested, energized, and playful, you should be aware of the best features a dog bed must have!
Did you know that, on average, dogs sleep 12-14 hours a day? With a sleep habit like that, even if they snooze in bed with you at night, it's important they also have a dedicated bed they can make their own. Every member of the family deserves a comfortable place to sleep – including the furry ones!
Much like a crate, a dog bed can provide a safe place for your pup to head to when in need of security, comfort, or a cozy nap. Beds can also help soothe canines if they are feeling anxious or overwhelmed. By providing your pup the best dog bed possible, you are giving them their own space to get away.
Before reveal you the 3 Secrets for a Perfect Dog Bed you need to know when it's time for a New Dog Bed..
Your dog may love the bed they've had for a while, but how do you know when it's time for a replacement? A good rule of thumb is to switch it out every six months if your dog uses their bed often. Additionally, you should consider getting a new dog bed if you notice:
Rips and tears. If the bed is ripping and tearing from use and washing, it's time to replace it. You wouldn't want your dog to accidentally swallow the material.
Your dog grew! If you chose to get a small bed when your dog was a puppy, there's a good chance they've since gotten bigger. If you notice your dog hanging over the edges, it's time for a new one.
Your dog is getting older. Senior dogs can have a harder time getting out of bed. Your dog may need a sleeping option that is lower to the ground and more supportive to enjoy their golden years.
Knowing this 3 secrets will improve your dog's overall health and happiness!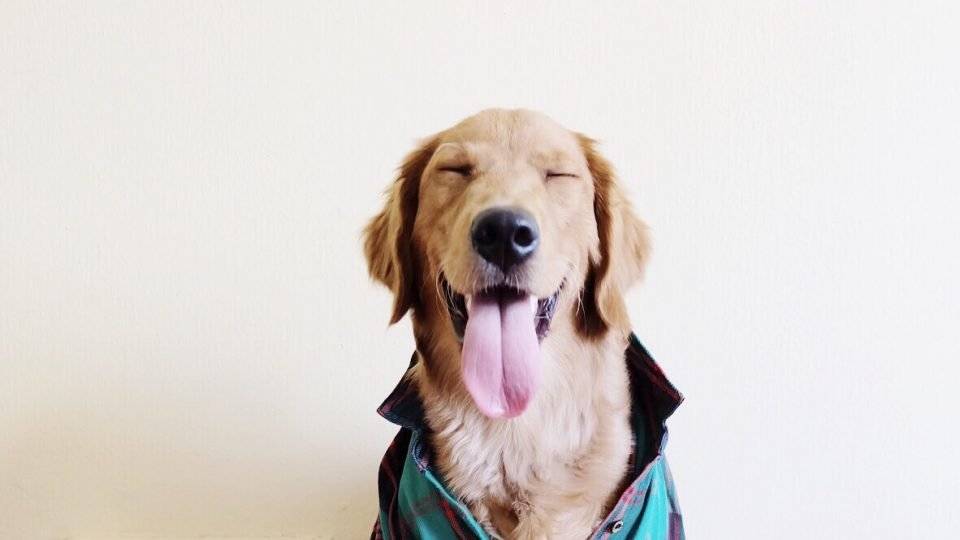 1. HOW BIG SHOULD A DOG BED BE?
Whether you have a gigantic great big dog or a tiny little pooch, size matters. Just as we humans appreciate a little more space, so do our dogs. Select a bed that will give them enough space to curl up or stretch out as the mood takes them.
A bed that's too small for your dog forces them to curl up small, whether they want to or not, and may not do your dog's joints any good in the long run.
So, before you shop, measure your dog when standing from the tip of their nose to base of tail, and from top of skull to the floor. The sleeping area of their bed should be at least the size of your dog's measurements but ideally around 25 per cent bigger to allow for space to move around comfortably, especially if the bed has firm or solid sides.
2. WASHABLE DOG BEDS
An average dog spends 12 to 14 hours asleep each day, and most dogs spend even longer in their beds just hanging out watching the world go by. A dog picks up a lot of muckiness through the day, and much of it goes with them back to their beds, so it's really important that your dog's bed is fully machine washable.
3. ADD A BLANKET TO YOUR DOG'S BED
Managing your dog's bedding for different seasons can help keep your dog more comfortable throughout the year and can also help minimise the amount of washing that you need to do. In cold weather a soft, cosy blanket is a welcome addition for most dogs as they will dig a little nest and curl up in the blankets if they are cold. In wet seasons, darker coloured fabrics on your dog's bed will be more forgiving of wet paws and damp coats. In warmer weather make sure that your dog bed is made with a breathable fabric, and bear in mind that pale colours absorb and radiate less heat so they tend to be more comfortable in hot weather.
To conclude, Spend wisely. When it comes to purchasing a bed for your dog, always buy the best you can afford otherwise you might fall quickly into the 'pay half price, spend twice' trap. Most dog owners have experienced buying a cheap dog bed that has gone lumpy and bumpy after its first wash and thrown it out after just a few months' use so buying cheap is often a false economy.
The best and complete choice in this moment that can satisfy all your need is the DogsLanding™ Calming Bundle (Bed + Blanket)